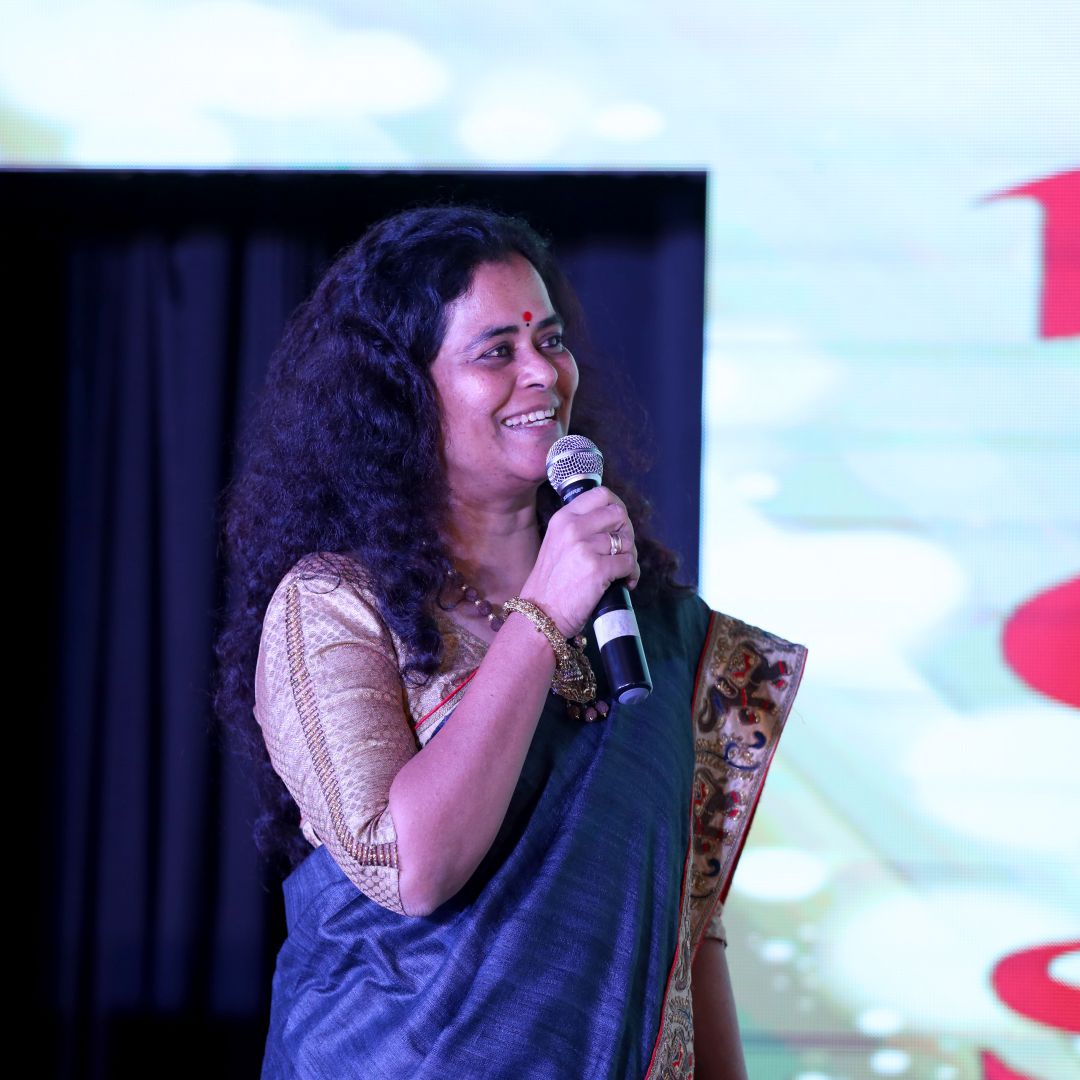 We at Kashida Fashion Institute are committed to guide our students towards success through continuous learning and growth. As a part of this journey, we are dedicated to our promise to impart quality education to our students. Enabling  development of right attitude and professional competence with proper ethical values. We believe in the overall development of our students through extension of their knowledge not only in the field of fashion but also in their entrepreneurial skills. 
Creativity is filtered through individual experience and coloured by individual imagination. My aim is to inspire, motivate and prepare our students in all walks of life. We focus to impart practical knowledge to our students which enables them to respond smartly with passion and optimum potential.
"Throughout your creative life, you will continue to contrive and evolve your aesthetics."



MRS. TRUPTI DAVDA - Director & Founder
Kashida Fashion Institute is amongst one of the leading design schools in Mumbai. Expanding its roots from more than 10 years, Kashida Fashion Institute has trained more than 1000 students.
We offer various fashion designing courses, to students who aspire to create a career in Fashion Designing.
We offer:
Masters in Luxury and Fashion Brand Management

B.A.Honours in Apparel Design and Construction from Nagindas Khandwala College – University of Mumbai
Diploma in Fashion Designing and
Certificate in Fashion Designing
We also offer various skill development courses like Visual Merchandising, Grooming and Personality Development, Fashion Management and Entrepreneurship, Stylization, Graphic Designing, Modeling, Draping, Indian Embroidery, Tie and Dye and Jewellery Making
At Kashida, we believe that Art has the capability to educate students to become like themselves instead of becoming more like everyone else. We provide them platforms like Ferosh wherein students can showcase their talents and creativity in front of various industry mentors. Kashida offers a 360 degree learning based model to its students.
"The Distance between your Dreams and Reality is called Action", with this aim we encourage our students to be exceptional designers, thereby leading them to their career paths within the industry and also towards training students to become independent Entrepreneurs. 
Kashida Fashion Institute prepares students  with professional skills they require to stand out in the competitive Fashion industry with best quality education.